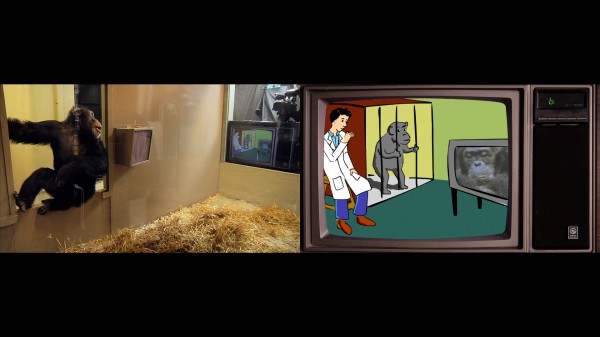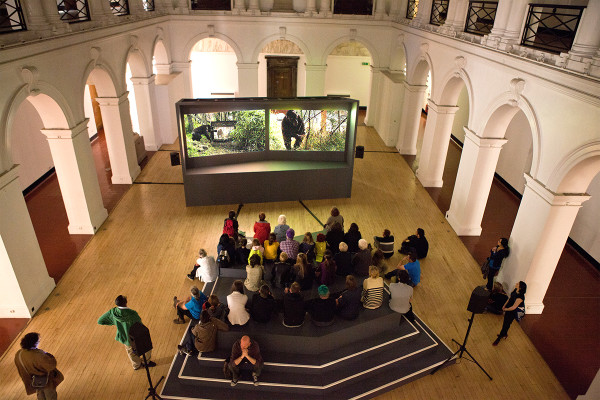 Primate Cinema: Apes as Family Installation exists as a two channel video installation. The installation is a 22 minute loop, showing a drama made for chimpanzees on one channel, and the chimpanzee reaction on the other. Apes as Family also exists as an 11 minute single channel film. See more about the project at: http://www.rachelmayeri.com/primate-cinema/. Below is a splitscreen trailer of the installation:
Installations:
The work in progress received an honorary mention from Ars Electronica in the hybrid art category. A 2.5 minute video about the project is here: http://prix.aec.at/winner/1297/
Primate Cinema: Apes as Family Installation premiered in Liverpool at the Abandon Normal Devices festival 29 September to 2 October.
The project showed in London at The Arts Catalyst, 19 October – 13 November 2011. Information about the exhibition is on the Arts Catalyst'swebpage. A symposium with Dr. Vick and I on 18 October is here: Cinema as Primatology.