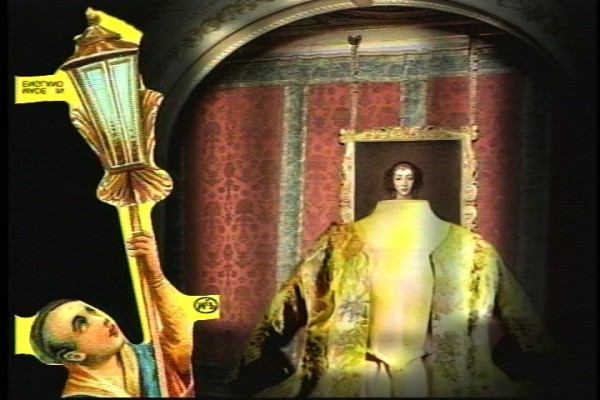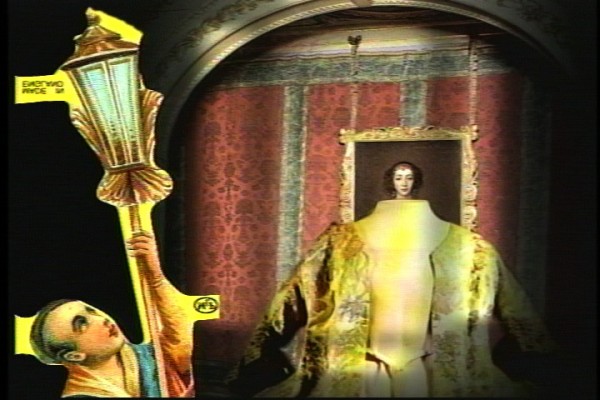 Mini-DV, TRT 12, 2000
The Anatomical Theater of Peter the Great is a series of computer animations inspired by Peter the Great's Baroque cabinet of curiosities. Established in 1703, the Kunstkamera of St. Petersberg displayed manmade and biological oddities for the entertainment and education of the contemporary public. Using engravings and photographs of seventeenth century art, architecture, and medicine, the animations examine Baroque science and the precariousness of representing the past.
In the first story, a modern geneticist interprets Peter's wife Catherine's mysterious cyst.
The second story provides a structuralist analysis of the museum.
In the third story, Peter and Catherine are presented in a series of collages, imagining through fragmentay evidence, their personal lives.
Links: Ancient flash animation
Screenings:
2003
Kunst-werke: Institute for Contemporary Art, Berlin (Animation Show)
2002
Ladyfest, San Francisco
Animation Show, PS1 MOMA, New York
SuperMover, Video projections at Fotofest, Houston
2001
"Baroque in Modernity" at J. Paul Getty Museum, Laguna Art Museum and Side Street Projects as part of LA Freewaves Media Festival
MAK Center for Art and Architecture, "In Between Art and Architecture," LA
Ctheory Multimedia, "Tech Flesh: The Promise and Perils of the Human Genome Project"